Platform Development
Bring ideas to life - Swiftly & Smartly
Leverage the power of knowledge and experience to capitalize on entirely new market opportunities.
Get your own product or platform to rapidly build and deploy complex, next-gen business applications. Characterized by versatility, well designed suite enables quick and easy customization; it brings the ability to create and deliver innovative solutions at an accelerated pace. Our design and development approach address exact expectations of all the stakeholders involved.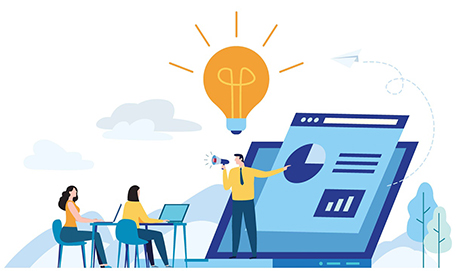 The platform of possibility & productivity
Team Anka is backed by fruitful experience in Product and Platform Development. Many organizations have relied on our expertise to effectively develop and launch their own high-performance platforms.
Anka has delivered more than 54+ products and platforms for its customers across the APAC, EU and USA regions. Successfully deployed in different industry sectors such as manufacturing, eLearning, social events and healthcare, these platforms have helped our clients mitigate risk, shorten response times and drive innovation in an ever-changing business environment.
The Anka edge
Cloud-based solution
Micro services-based architectures
Scalable, secure and robust architectures and design
Agile approach to bring in flexibility to evolve requirements and solutions to meet end-customer needs
Development of great and intuitive UIs with enhanced UX
Unique digital engineering methodologies to meet time-to-market and quality goals while managing budgets efficiently
Keep up with the pace of innovation and disruption in the IT industry; get the platform that will open up possibilities. To know more,
call: +917620579810.